The world is getting revive with the global pandemic of Novel Coronavirus aka Covid-19 also Nepal Trekking open after Coronavirus. To be precise during the coronavirus. Although the risk of the virus is not ended completely Travel needs to open to give the freedom of nature to the people of the world who are in lockdown over 2-4 months.
To fulfill the dream of adventure travelers and trekkers, Nepal also plans to open for tourists soon. To make all this simple Trekking Trail Nepal comes with Blog Nepal Trekking Open after Coronavirus with Everything you need to Know. The cabinet meeting of the Nepal Government of September 15, 2020, decided to permits tourist visas for trekking and mountaineering activities in Nepal effective from 17 October. In short, the Government tries to say Nepal Trekking Open After Coronavirus.
As the press meets up, the Foreign Affairs Minister and Spokesperson of Nepal Government Mr: Pradeep Gyawali said, travelers, can get a Nepal visa with a negative RT-PCR test certificate. He further adds, we are working on Standard Operation Procedures, travel safety protocols, local guidelines, and precautions to operate tourism activities safely. RT-PCR test of guides and wearing masks is compulsory even with social distancing and sanitizing.
Does Nepal Have Regular Commercial International Flights?
Yes! Nepal has Regular Commercial International Flights which was started on the 17 of September. In the same vein, Nepal also has few chartered flights for Nepalese citizens, diplomats, INGOs and international, media, and diplomats partners and medical teams. Although Nepal has regular commercial international flights, few in numbers even limited hub and long transits. Airlines like Qatar, Turkish, Emirates, Himalayan Airlines, Nepal Airlines, Malaysian, and a few others are in services.
Updates about Domestics Flights and Public Transportation
Nepal already resumes local and long-haul public transportation services from 22 September. Similarly, Most of the domestic flights are resumes from September 17.
Which nationalities get an arrival visa to Nepal?
Governments were not clear which Nationalities gets arrivals visa to Nepal for tourists. But as our previous experience, we can predict, citizens can get Nepal Tourist Visa on arrivals who fly from countries that have been less affected countries to coronavirus Covid19 global pandemic. Your hub airport and transits for airlines will also apply as same.
To make it simple and easy governments promise to add more countries on the list. This could mean, all nationalities will able to visit Nepal, however, only be able to fly in/out through lower risk and high protective countries.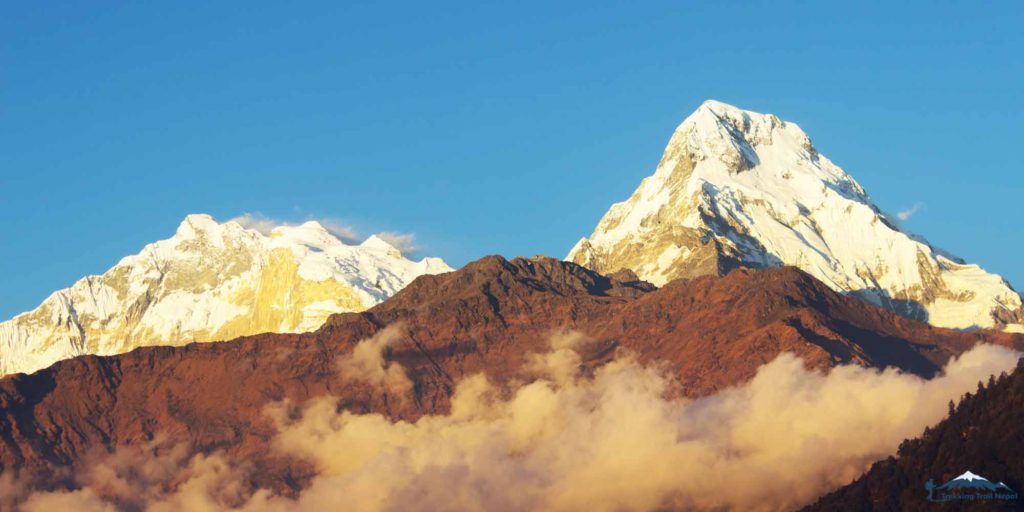 Do I require quarantine or self-isolation upon arrival?
The Nepalese government has not confirmed any self-isolation or quarantine rules. As October and November are the biggest months for Trekking, Climbing, and festivals in big numbers of locals and travelers will land in Nepal. As sources say if you have RT-PCR before 72 hours before flights international tourists may not require any quarantine or self-isolation upon arrival.
NOTE: Trekking Trail Nepal will update about if governments say anythings regarding the rules for quarantine or self-isolation upon arrival.
Can I plan for Trekking and Mountaineering for 2020?
As the updates of Nepal Government and Ministerial meetings, a decision is made to prepare to open for the tourism industry. Domestics flight, public transportation as well hotels and restaurants are already started from September 17. Even they already publish a request tourism industry to prepare to open from October 17. This move certainly symbolizes that Nepal will open for tourists. On the base of this above decision and updates, Trekking Trail Nepal can say that you can plan for Trekking and Mountaineering for 2020.
Meanwhile, we request you to prepare you to travel and trekking with the best care and planning. If you choose the remote less popular trekking in Nepal and areas like Mohare Danda Trek, Baglung High Bridge Trek, Pikey Peak Trek, Khopra Trek, etc you will be in a safe region and experience authentic Nepal with Himalayas Natural Adventure.
Which services are currently open in Nepal?
– Hotel, lodge, and restaurant
– Tourism, trekking, adventure related activities and local tourist destination like Ranikot Village Hiking.
– All the domestics airports are in operation but limited numbers of flights
– Tourist Coach between Kathmandu, Pokhara, Chitwan, and Lumbini
– All public transportation and long-haul bus services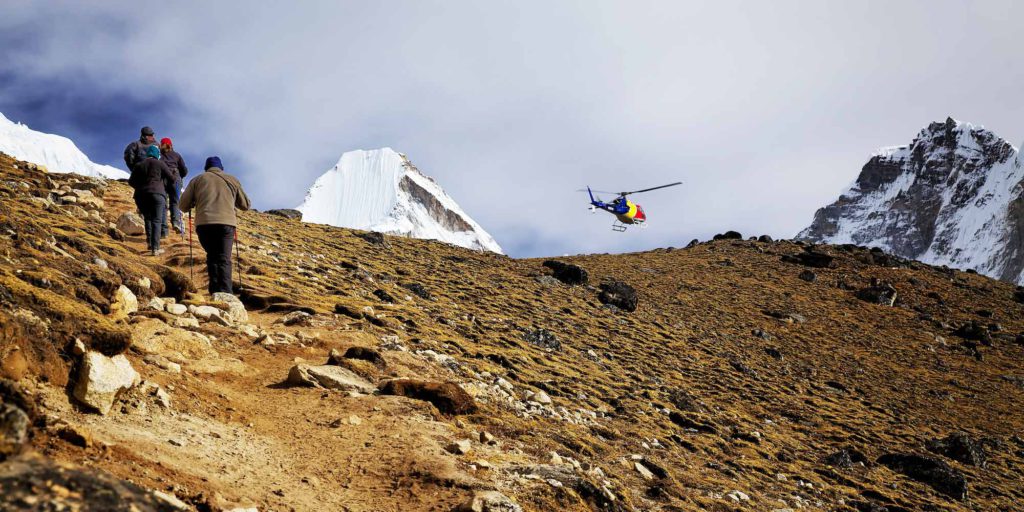 Things to Know for Nepal Trekking After Coronavirus
1. Travelers entering Nepal would have to present a negative RT-PCR test certificate of coronavirus at the airport. And this report must "not older than 72 hours" on their arrivals.
2. Limited Airlines can fly in and out to Nepal, even further limited hub/transit airlines will be guaranteed to provide Nepal Visa.
3. No airlines can mix the passengers with RT-PCR negative with on reported passengers. In that case, all passengers will be quarantined for 7 days and expenses will be bared by airlines. In addition to this another 14 days self-quarantine for Nepalese. However, they don't say a word for a tourist visa.
4. Neal already welcomes the best season for trekking, Mountaineering as well as festivals. Mid-September a group 18 climbers including from the Royal Guard with the Prince of Bahrain landed Nepal to summing Lobuche Peak and the 8th highest peak of the world Mt. Manaslu 26,759 feet 8,163 meters.
5. NOTE: As the local government of Everest Region; Pasang Lamhu Rural Municipality Every Travelers and Trekkers have to get RT-PCR before you land in Lukla Airport or to enjoy any of trekking in the region. Every travellers of Everest hike like Everest Base Camp or Everest Heli Trek, you must have COVID-19 test.
6. NOTE: Similarly, Simkot Rural Municipality of Karnali province, West Nepal applies the same rules. You must have RT-PCR Negative Test to enter to Limi Valley Trek or any western trek which goes through Simkot.
Keep Follow Trekking Trail Nepal, We will answer your biggest concern while traveling Nepal during coronavirus for 2020 and early 2021.
1. How to plan your Nepal Trek with our quarantined
2. Complete your Nepal Trek and Tour and fly back to home on your schedule or whenever you wish.
3. We update about the opening and closing of the best tourist attraction that you dream to explore on your Nepal Trek.
4. We provide the ultimate care for your health. Our experience Guides, Porters, and staffs care of every service with minimizing the risk of Covid-19.
5. We will provide the best health care facilities if you need any.
In Conclusion: Nepal Trekking Open After Coronavirus
Nepal is officially going to open its door for all tourists soon. Whether you like to enjoy the trek, tour, or adventure, few airlines will connect you to the land of Himalayas. Furthermore, Trekking Trail Nepal requests you to come with a perfect plan and open eyes. In short, Nepal is open After Coronavirus but plan with Everything You Need To Know.