Trekking Trail Nepal is online travel Blogging to support your travel and trekking planning. We also focus on promoting Nepal, its tourism and adventurous quality. Our adventure, travel resources, Itineraries, Article, hacks and more stands on the top to make the Nepal Trip best. However we focus on adventurous Himalayas trekking trails but we valued the all other disquietness aspects of Nepal.
Trekking Trail Nepal is a bunch of Nepal lovers. This is the combine efforts of trekking guides, media person and professional who comes from different sector of Nepal. Despite being the different background we all have one things in common. We love Trekking, Spending time on trails, exploring Nepal as well as wring and sharing the experience to the world. The interesting fact is, We all meet once on the trekking trails of Nepal between 2003 to 2018.
Blogging Mission of Trekking Trail Nepal Mission
Nepal A small country is the earth for Adventure Travel, Trekking, Trails and Himalayas. However, the lower marketing budget, worse planning and unmanaged policy of government Nepal couldn't manage to reach the international market. So here we Trekking Trail Nepal come to share our experience and treasure to the world. In Short, Trekking Trail Nepal Blog promotes nature beauty, Himalaya, hidden trails, cultural community, adventure resource and more. We want to achieve this through the original experience of Trekking, Trails and Nepal covering people, culture, religion, festival and more. Not limits to this, we share the real story with message of Positivity, Love, Care and Trust of Nepalese and Westerns for global brotherhood and peace.
Trekking Trail Nepal is a pure blogging platform of adventurous hiker, climbers, explorer and outdoor enthusiasts promoting Nepal. In short this is the Best Blog featuring wild Trekking, Nature, Adventure, Culture, People, Trails and Himalayas of Nepal.
Blogging on Trekking, Trail, and Nepal
Our Itineraries, travel hacks, guides and insider travel tips about trekking, trail, Nepal, and more help you explore Nepal in style and without any hassle. For offers better resources and wider exposure Trekking Trail Nepal  welcomes bloggers to share their contents with limits of rules.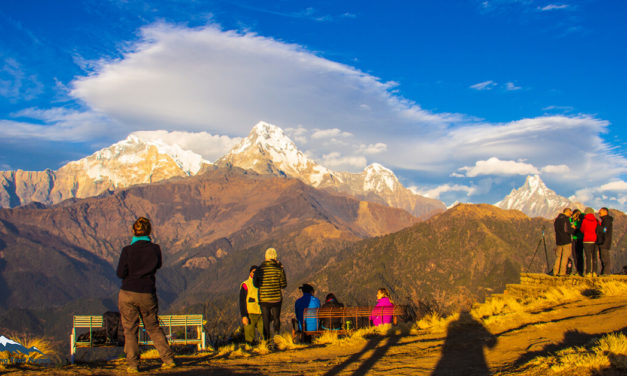 Considered the best weekend or 2 days getaway in Nepal? The 2 Days Short Poon Hill Trek is the...
Read More

Upper Mustang Trek is one of the most underrated and underexplored trekking regions. The brilliant composition of the cultures of Nepal and Tibet makes Upper Mustang a must-visit place. If you are looking for exposure to an...
Read More

Highest Mountain Of The World
Although there can be only one Highest Mountain of the world with is taken place by Mount Everest since 1852. Before this Kanchenjunga is considered as world tallest peak. This continues from 1838, but now it is world third highest mountain. Similarly, Mt. Dhaulagiri with the height of 8167 m was take the position of world Highest mountain between 1811 to 1838. However, the race to explore the Highest mountains of the world is end but the lure of world highest mountains from the Himalayas of Nepal attracts thousands of climbers with a the dream to reach the highest point of the planet.