The Mohare Khopra Danda Community trek is a new and short trekking trail in the Annapurna conservation area of Nepal. This is the first kind of its, established as a community-based trek, to benefit the whole community. Wherever you stay in traditional villages with a Nepali host family, trekking guesthouses, or Community Lodges benefits will be shared by every member of the village. This easy short trekking route in Nepal is an excellent trip rewards with incredible views! Despite being in the heart of the popular Annapurna region, Mohare Khopra Danda is far less crowded than the well-known trails of the region, such as the Annapurna Base Camp Trek or the Ghorepani Poon Hill Trek. The sunrise views at Muldai Peak are spectacular and some say even better than the iconic Poon Hill.
This is one of several new community-managed projects in Nepal where the benefits from tourism reach the whole community and aiding in Sustainable Tourism helps further develop this incredible trekking region of Nepal. With the Mohare Khopra Danda Community trek you get to visit 3 unique hill viewpoints south of the Annapurna with incredible views of; the Annapurna South (7219m), Mt. Annapurna I (8091m), Mt. Dhaulagiri (8167m), and Mt. Nilgiri (7061m).
Being a unique short trek in Nepal, many wonder how to get there? And while the Mohare Khopra Danda Community Trek overlaps a bit with the Ghorepani Poon Hill trek the route is completely different. It starts with a scenic drive or flight to Pokhara city, from where ground transportation drives us further west-wards to the Kali Gandaki River. Here the actual trek starts as we head gradualy northwards towards the first hill Mohare Danda, laying a bit south of Poon Hill and more to the west the views of Mt. Dhaulagiri (8167m) are far better! Continuing on further north we head to Khopra Danda Hill with its stunning views of Annapurna South (7219m).
Afterward, we head to the east with two excursions, one to a stunning high altitude lake, Khayar Lake (4660m), and one up to Muldai Peak (3637m). Now we overlap the Ghorepani Poon Hill Trek and make our way to Ghandruk village and ultimately back to Pokhara. With its unique trails and small community villages, it is highly recommended to go with a professional trekking guide for the best experience of the Mohare Khopra Danda Community Trek.
What is the best season for the Mohare Khopra Community Trekking?
While this special short trek in Nepal can be enjoyed the whole year around. However, Trekking Trail Nepal would like to recommend the best season for the Mohare Khopra Danda Community Trek. During the spring season (March to End- May) or the fall season (Mid-Sep to Mid-December) would be the best seasons for the Community Mohare Danda Trek with Khopra Ridge trail. In the spring season, everything is blooming and nature really lays everything open for you, stunning trails filled with red blossoming rhododendron trees and all sorts of Himalayan fauna and flora await for you to enjoy during this trek. The weather is also warmer and views will be clear with some clouds making everything look like a beautiful painting. During the spring season, the local areas are also famous for its high-quality figs and kiwis. Towards the late spring all the black gapes
will be harvested and ready for local produce and local winemaking. The winter season has a chance on light snowfall and the trails become a bit more challenging but more adventurous. With the whole landscape painted white trekking the Mohare Khopra Danda Community Trek during the winter is highly recommended for even more incredible views. The skies will be nice and clear and the 3 hills give an even better vantage point of those legendary Himalayan Mountains! The weather will be colder so make sure to pack some warm clothes. At BansKharka the oranges are fully grown and ready for harvest making the winter season an ideal time for the Mohare Khopra Danda Community Trek.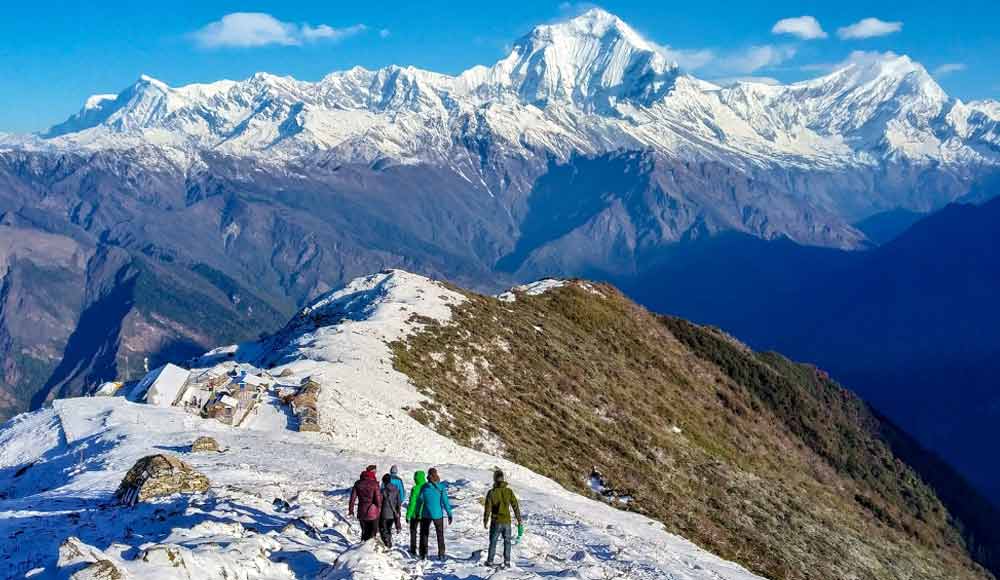 Accommodation during the Mohare Khopra Danda Community Trek?
As the name states it in the trekking package; Mohare Khopra Danda Community Trek, this trek focuses also on the communities of the local areas. So what about accommodation during the Mohare Khopra Danda Community Trek? Well, in most places guesthouses or even small hotels are available for overnight stays, but in the more remote villages homestays will be arranged. Homestay is unique way of traveling in the sustainable tourism guidelines.
A Nepali host family takes care of your lodging and meals, this, in turn, provides some financial support for the community and for the trekkers offers a unique way to interact with the local cultures and traditions. Staying as a Nepali of that region can really open your eyes and bring the Himalayan lifestyle in a whole new perspective. Most villages during the Mohare Khopra Danda Community Trek are the home to Magar or Gurung people of Nepal. And are well famed for their generous hospitality and unique culture. During these community treks, lifelong friendships are made with the host families and unforgettable memories are made!
The accommodations itself are simple but comfortable, the guesthouses got WIFI connections a twin sharing room and bathrooms available, the homestay accommodations depend on your Nepali host family, we're trekking in the Himalayas so don't expect to be in a luxurious villa but rather in a simple traditional and charming village cottage. During your homestay, the local host family has their own private house and a guest cottage just next to it for your privacy.
What about meals during the Community Hiking?
Trekking in the Himalayas can bring a great appetite and during the Mohare Khopra Danda Community Trek everything we take care of. In the guesthouses and hotels during the trek, you can choose from the menu. For breakfast eggs, cereal, or oatmeal some even offer pancakes. Most of the lunch will be order and enjoy on the way. And on the same day, the pack is best for picnic, while dinner will enjoy the next guesthouse. Dinner is usually a traditional Nepali Dhal Bhat. This popular dish contains steaming hot rice, healthy lentil soup, delicious vegetables of the day, and a spicy pickle sauce. During your homestay, the meals will be provided by your host family and are fresh and delicious! While staying in Kathmandu or Pokhara a bed & breakfast booking will be
arranged that way you can enjoy the local restaurants to satisfy your appetite. At some locations, meat items will be available but it's better to check first with your trekking guide about the freshness of the meat as preservation tools are more old-fashioned in the remote villages. For gluten-free meals, it is advisable to bring with you and most can be bought in Kathmandu before you undertake your journey.
Experience Fitness Require for Mohare Hill Khopra Trek?
With carefully planned and easy-going itinerary you do not great trekking experience for the Mohare Khopra Danda Community Trek. With a good attitude and with a bit of determination you can overcome any trail on this trek. It's what makes this one of the most easiest going off the beaten path treks in Nepal. Young and old, families, solo or group travelers can enjoy this trek in the Annapurnas. Trekking Trail Nepal do advice for novice trekkers with no prior altitude experience to check once with your doctor and
Concern about Acute Mountain Sickness (AMS). It is very unlikely that you can get AMS during the Mohare Khopra Danda Community Trek as the altitudes during this trek don't get that high, unlike the Everest Base Camp trek. Beautiful Himalayan sunrises and sunsets, tradition, and culture along the way and just incredible valley views on every turn are what makes this also a perfect photography trekking in Nepal!
What Can You Experience During Mohare Trekking Trekking?
You can experience a unique way of trekking with the Mohare Khopra Danda Community Trek. A mix of authentic homestay overnights, less crowed trails and unforgettable views are one of the best ways to experience Nepal during your holiday! It depends in which season you take the Mohare Khopra Danda Community Trek but both in spring and winter can you experience different views, workshops, cultural activities and wildlife.
Making this trek a favorable to visit again in another season. In the winter you get to taste the amazing freshness of the oranges and see the local communities harvest and produce this fruit with ancient traditions. During spring kiwis and figs are ripe for plucking and they do taste amazing! Especially in the late spring the local black grapes are ready and will be made into local wine called Raksi. It's incredible to see the process and the use of this delicious wine! Besides the culture and traditions the landscape completely transforms during the different seasons and with a unique off the beaten path trail, you are sure to experience only the best of these three hills trek in Nepal.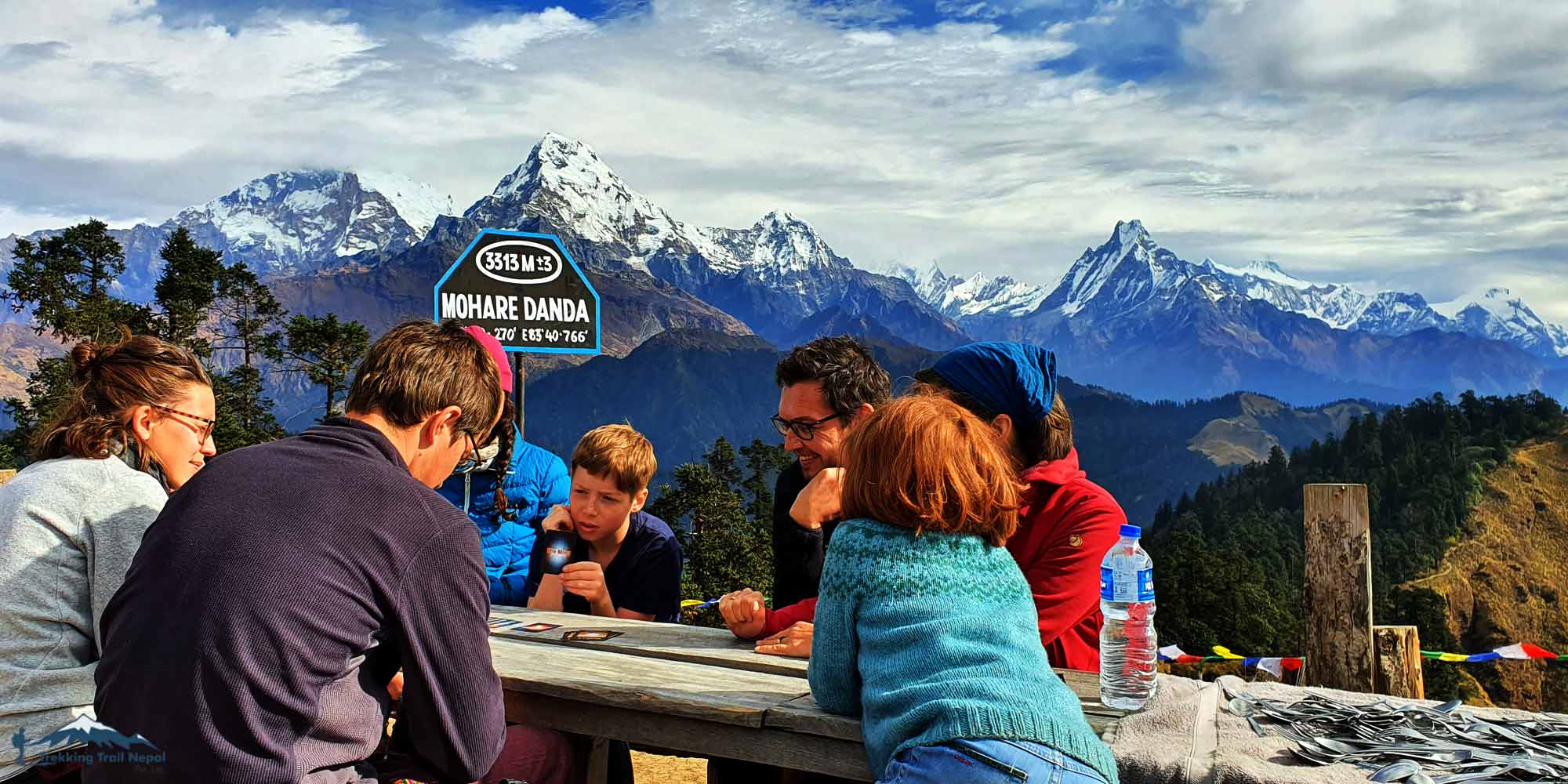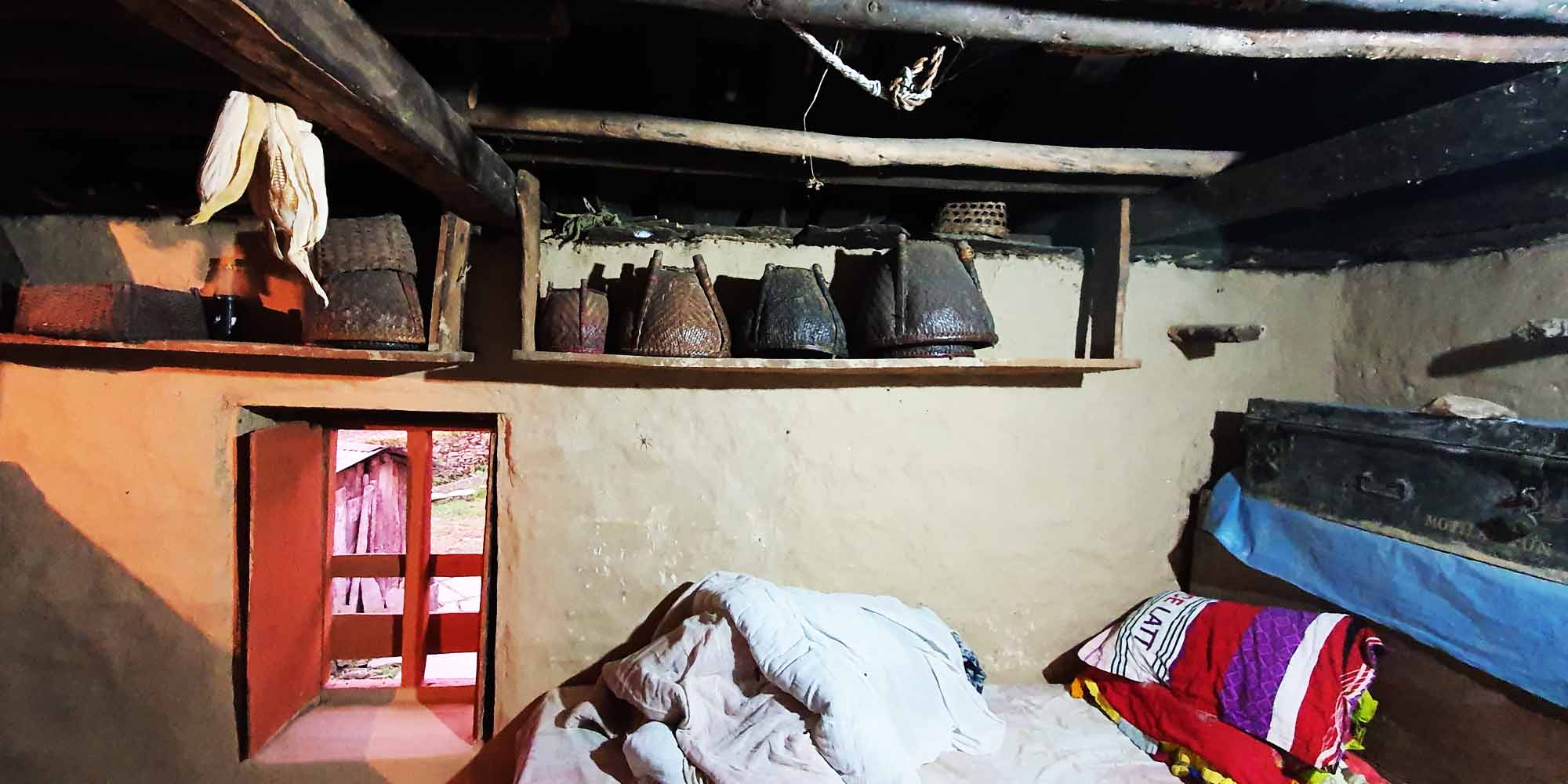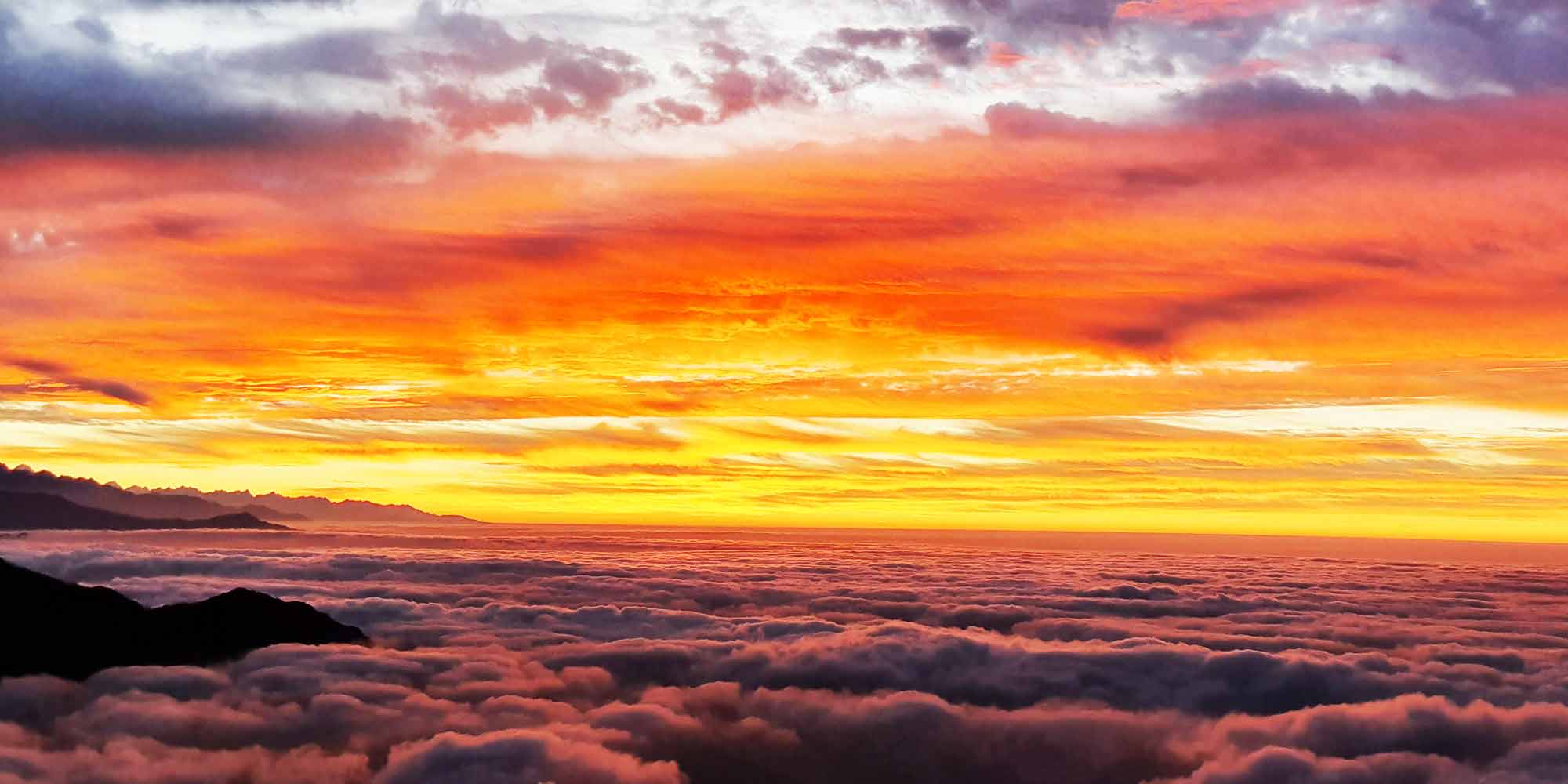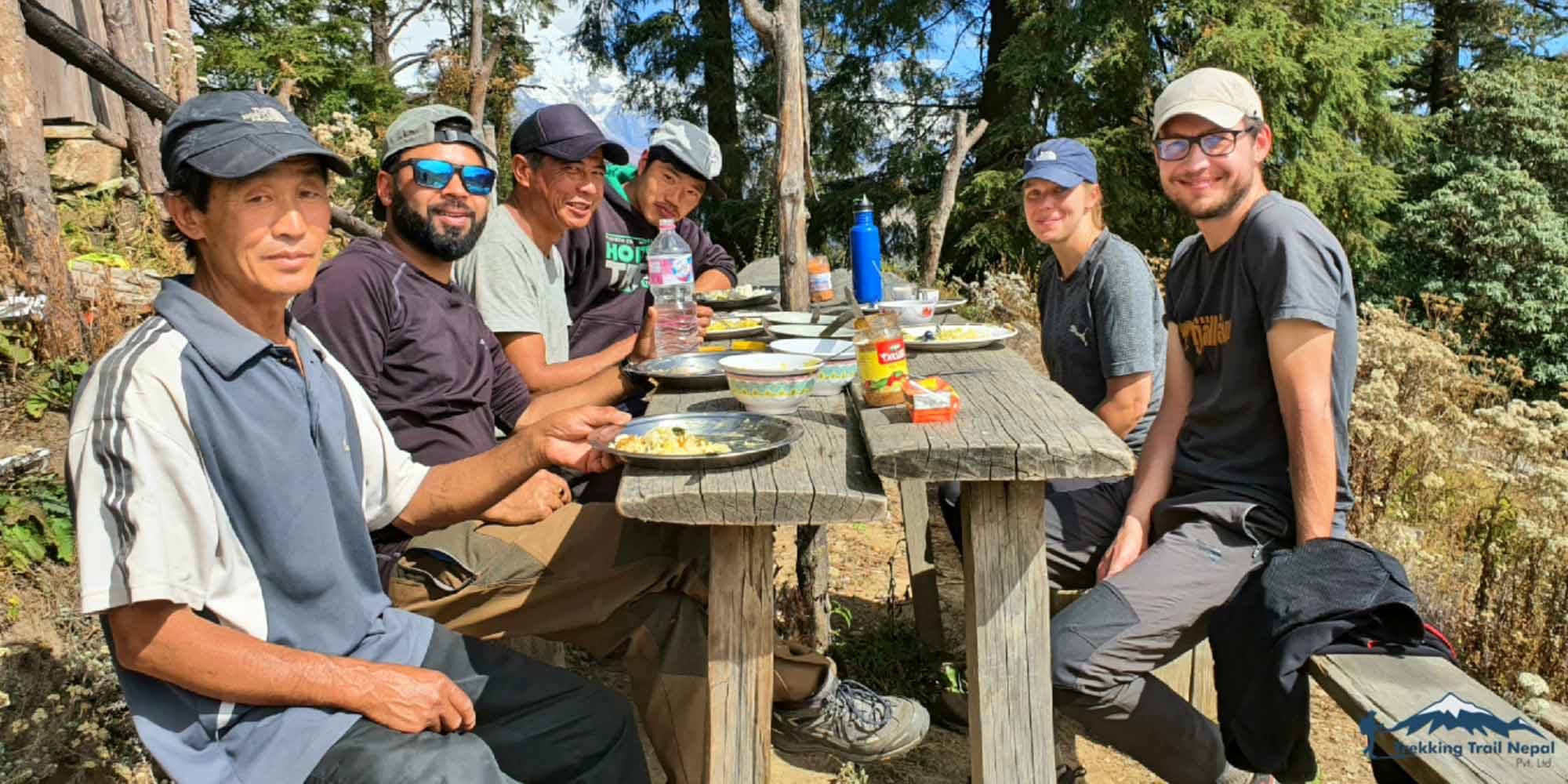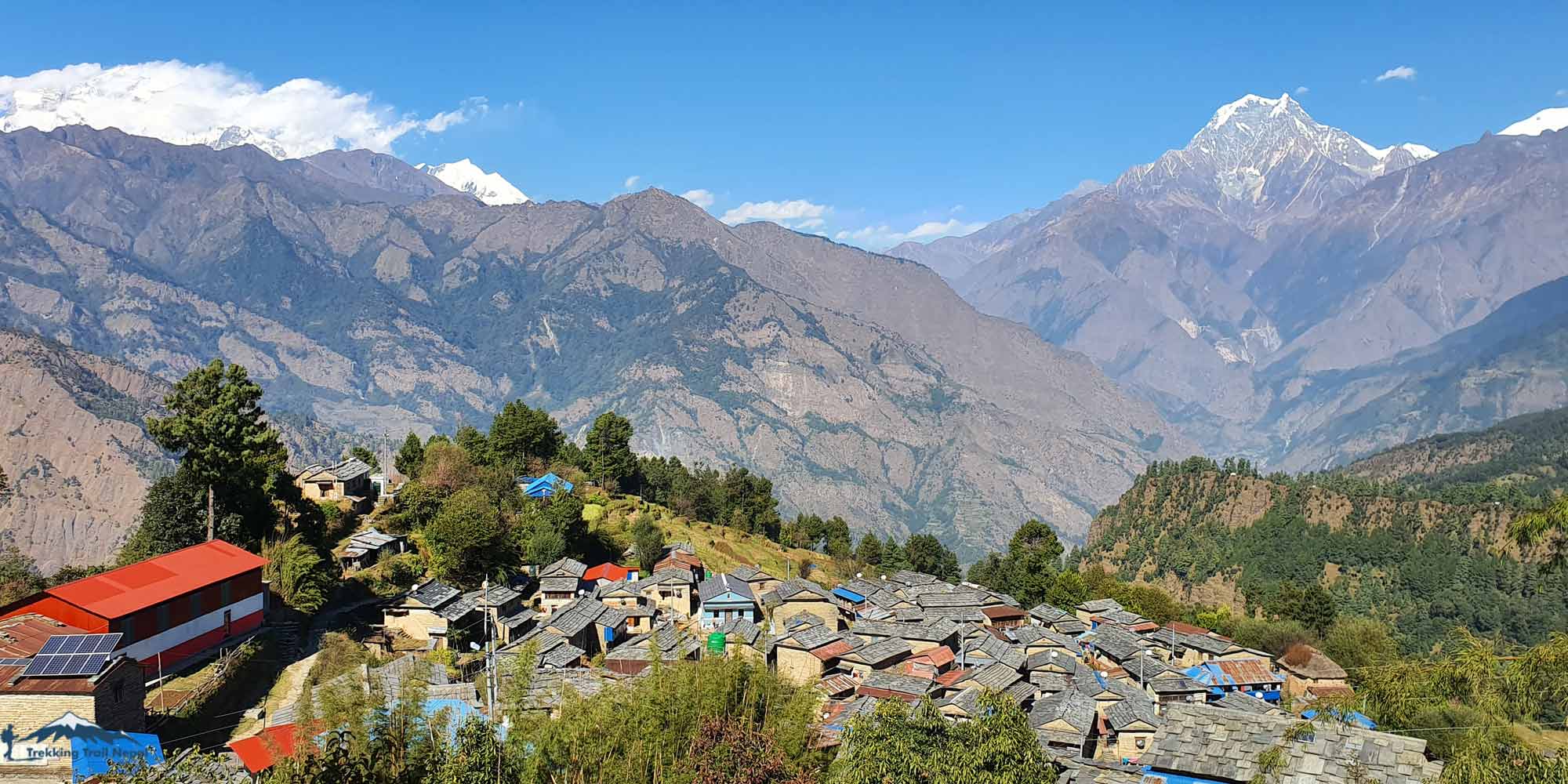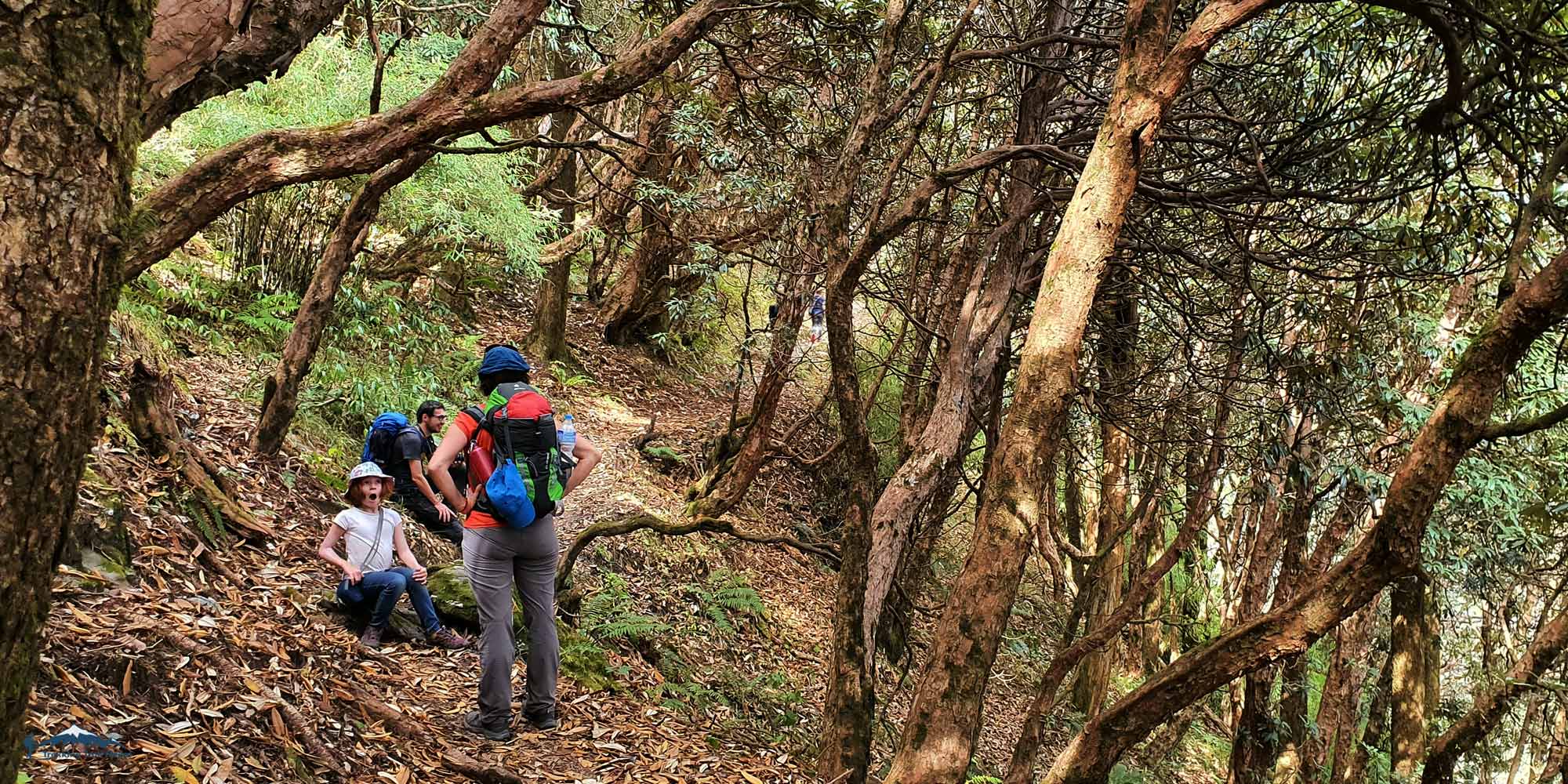 ---
Trail Route and Itinerary for Mohare Khopra Danda Community Trek?
The route of the Mohare Khopra Danda Community Trek takes you from iconic villages and some of the best viewpoints in the Annapurna Himalayas. With the agency you have a standard 14 days itinerary for the perfect two weeks of Holiday Trekking in Nepal:
Day 01: Arrival at the Tribhuwan International Airport in Kathmandu (1,345m) Overnight at hotel.

Day 02: Drive from Kathmandu to Pokhara (820m) by tourist bus – 7 hrs. ( A flight can also be arranged for more comfort and additional cost).

Day 03: Drive Pokhara to Beni and trek to Bas Kharka (1525m) via Mallaj – 4 hours' drive and 4-hour trek. Overnight at Homestay.

Day 04: Trek to Nagi (2230m) 5-6 hours. Overnight at a Community Lodge or Homestay.

Day 05: Day 05: Trek to Mohare (Hill) Danda (3313m) 6-7 hours. Overnight at a Community Lodge.

Day 06: Trek to Swanta (2,200m) 6-7 hours. Overnight at a Community Lodge or Homestay.

Day 07: Trek from Swanta to Upper Chistibung (3,000 m). Today is the most uphill trail in our whole itinerary of community trek.

Day 08: Trek from Chistibung to Khopra Danda (3,640 m).

Day 09: Trek to Khayar Lake 4,660 m and back to Khopra Danda. Today is one of the best ridge trail hiking with views of Himalayas.

Day 10: Trek from Khopra Danda to Dobato (3,420 m).

Day 11: Early morning visit Muldai Peak. Trek from Dobato to Ghandruk (2,000 m) via Tadapani.

Day 12: Trek to Nayapul and drive back to Pokhara.

Day 13: Drive from Pokhara to Kathmandu. This is the end of long and day full travel.

Day 14: End of Mohare Danda Khopra Community Trek. Transfer to the international airport to reach your new destination.

Mohare Danda Khopra Trekking 14 Days Itinerary and Trail Route.
Mohare Danda Khopra Trek in Conclusion:
A great way to experience the best of Nepal will be with this unique Mohare Danda Khopra Community Trek. Live the culture, dream, and magic of the Himalayas, don't hesitate to book the best Community trekking in Nepal!