Patagonia is a vast territory shared by Argentina and Chile. Which is not just a territorial but historical and cultural division. Region starting from Colorado River in Argentina to the Huincul fault line of Chile offers The best Patagonia Trekking Tours. Similarly, including Tierra del Fuego archipelago and The Falkland Islands, this territory sums 1,060 million square Kilometer. Between Argentina and Chile is a natural division: The Andes Ranges. Which starts in the Caribbean and ends in the southernmost sea. Its latitudes vary a lot depending on the region being Aconcagua, in Mendonza, Argentina, the highest with 6962. In Patagonia de highest peak is Domuyo Volcano with 4707m in Neuquen Province, Argentina.
3 Best Argentina Patagonia Trekking Tours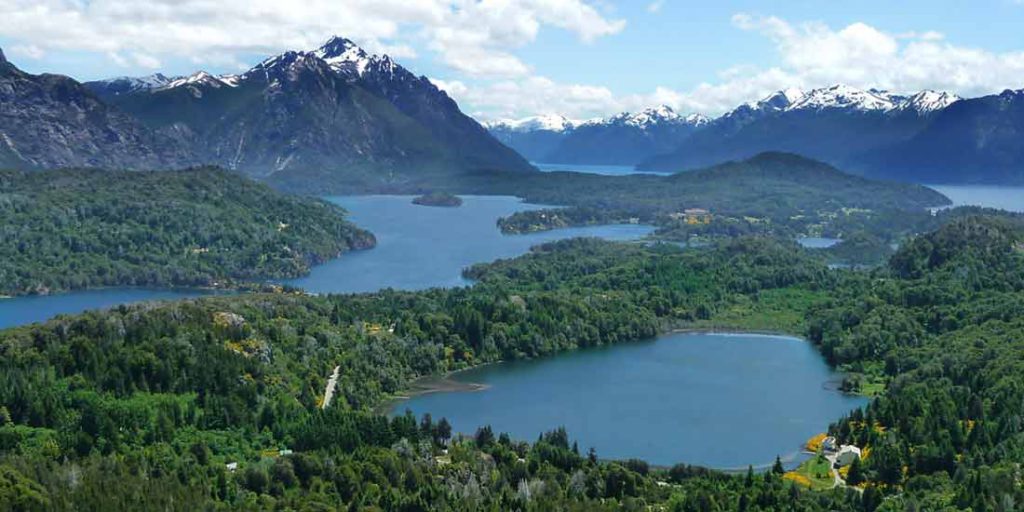 1. Bariloche and the Lake District
There is a section of Route 40 known as "Seven Lakes Route" which goes from Bariloche to San Martin de Los Andes, passing through 7 different lakes and the beautiful town of Villa La Angostura. Characterized by its forests, mountains, rivers, and lakes, the "south American alps" invites visitors to stay for at least one week. To get the ultimate adventure and explore the beauty of the Bariloche Lake region we suggest hire a car and combines with scenic road trips and hike.
Near Bariloche, there are many full-day hiking trail options, such as "Refugio Frey" or "Refugio Lopez". Refugios can combine with almost all of the multi-day hiking trips. In addition, these treks come with many beautiful mountains in the region. "Cerro Tronador" is also an awe-inspiring place to visit. The glacier stands at the top, right at the border with Chile makes it eyecatching. The versatility of the itineraries makes this region deserve its place as one of the Best Patagonia Trekking Tour.
Between Villa La Angostura and San Martin de Los Andes, there are many other options too. For high altitude mountaineers, Domuyo 4707m and Lanin 3776 m Volcanoes are the ultimate goals in the Area. They are included in the Pacific Ring of Fire.
2. El Bolson
Continuing route 40,121 km south, El Bolson awaits for your Patagonia tours. This traditional small town was a paradise for hippies. Till today, travelers called it "hippie town" which is the gateway of Refugio's circuit trip.
Many of them can be visited on a full-day hike, like La Playtita, La Tronconada, Cajón del Azul, and Pilquitrón. If you really like the experience you can also spend the night in the Refugio or at the campsite. There are also multi-day circuits that are perfect for a Patagonia trekking tour. It is recommended to stay at least one night in these magical mountains. If you do so the rest comes after the intensity of the trails or the distances from El Bolson. These are Cerro Lindo, Retamal,Los Laguitos, Hielo Azul, Motoco, Natación, the Encanto Blanco, and Dedo Gordo.
3. El Chalten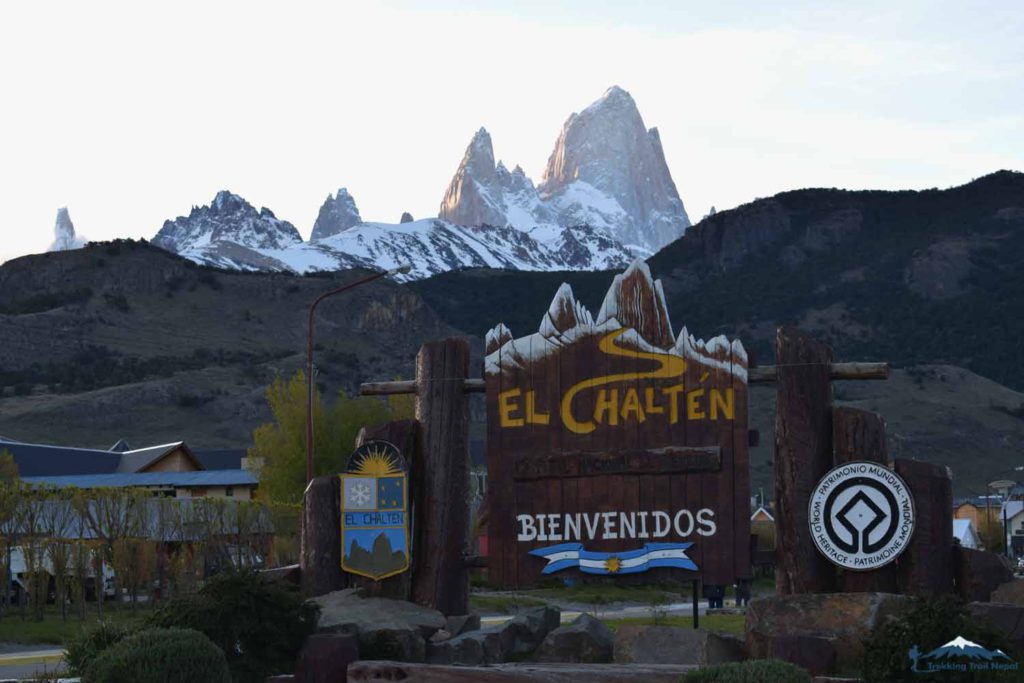 El Chalten is located in Santa Cruz, southern Patagonia, at 214 km from El Calafate. The main city of the area El Calafate is more popular because of the airport. Also, it is the hometown of the impressive Perito Moreno Glacier, where ice trekking can be enjoyed. Between 3 to 4 hours from El Calafate, Argentina's Trekking Capital awaits. It is by far the most famous destination in Argentina for Patagonia trekking tours. It offers different difficulties hikes that go from a 2 hours hiking trail to multi-day treks.
The most famous day hikes are Laguna de Los Tres, at the feet of Mount Fitz Roy, and Laguna Torre flowing from Cerro Torre and its Glaciers. Also, Loma del Pliegue Tumbado is one of the favorites in the area, from there you can see both Mout Torre and Fitz Roy, also you get to see ViedmaGlacier to the other side. Between El Chalten and Lago del Desierto, in the Rio de Las Vueltas Valley, there are many other options for full-day hikes.
Multi-day hikes are beautiful. Each place mentioned before has campsites nearby and trails that connect them all. So you can choose if you want to visit by staying in the town or by staying some nights in the mountains. This area also offers the possibility of doing ascensions to Cerro Solo 2121m, rock climbing, and Ice Field expedition to the south.
Best 2 Chile Patagonia Trekking Tours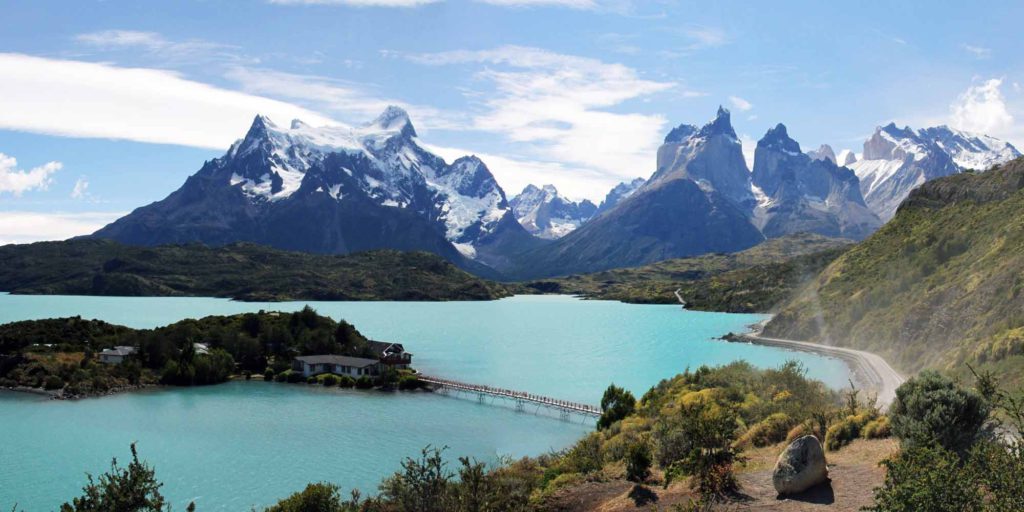 1. Torres del Paine- The Best Trekking Trail Of Chilean Patagonia
Torres del Paine is Chile's Trekking Capital. There are many ways to visit this national park when doing a Patagonia Trekking Tour. The region of Torres del Paine offers many alternatives routes for your tour. You can choose a short hike or long route depends on your time, resources, and fitness. In your previous training and experience, and in how comfortable you want to sleep every night. If you don't have much time, you can visit the park in a day, or maybe two. And just see the highlights and do short treks.
Similarly, there are many options for day-hikes or half-day-hikes. Similarly, you have options day hikes with the luxury hotel, or maybe combine some day hikes with a night in the camping area. The first one is to stay inside the park, where you will find several hotels. For budget travelers, you can stay in Puerto Natales and reach park explore by using regular coach services.
What you've been waiting for: the W Circuit and the O Circuit. The W circuit has three different modalities. You can do it in 5 days and 4 nights or in 4 days and 3 nights. In the first one, you can also choose to do it in a group, with fixed departures. The O circuit is longer since it connects the beginning and the end of the W trek bay hiking crossing another side of the mountains. It takes 8 days and 7 nights. You can spend the night in tents or Refugios, depending on the area.
2. Ruta De Los Parques
If you want to explore complete Chilean Patagonia "La Ruta de Los Parques" is one best trekking trail. The Name translated as "The Parks Road" is a 2800 Km long (1,700 miles) scenic route covering seventeen National Parks between Cape Horn and Puerto Montt as far south of Chile. This road connects the mistic Carretera Austral with the Patagonian Channels and The End of the World Route. This finally ends in Tierra del Fuego, from where you access to navigations or excursions to Cape Horn. This road passes through 60 communities that welcome every guest with open arms. The only difficulty is that some areas only can reach by ferries and need to book prior to your arrivals.
This Ruta De Los Parques road can be done in parts, the three classics are
Southern Glaciers can be visited in 6 or 8 days. It connects Puerto Mont with Coyhaique going through PUMALÍN NATIONAL PARK – CORCOVADO NATIONAL PARK – QUEULAT NATIONAL PARK.
Los Alerces road, connect Puerto Mont and Chaitén in 5 or 7 days. During this itinerary, you can visit ALERCE ANDINO NATIONAL PARK, HORNOPIRÉN NATIONAL PARK, PUMALÍN DOUGLAS TOMPKINS NATIONAL PARK.
The road is known as Fjords of Northern Patagonia. It takes around 3 to 4 days from Quellon to Coyhaique CORCOVADO NATIONAL PARK. In addition MELIMOYU NATIONAL PARK, ISLA MAGDALENA NATIONAL PARK, and QUEULAT NATIONAL PARK.
Best Patagonia Trekking Tours In Conclusion
In short, Patagonia Trekking Tours is the ultimate choice adventure of South America. The hidden beautiful southern end of Andes Mountains range aka Patagonia is common wonders of both Chile and Argentina. Mountains are not higher than Everest Base Camp Trekking in the Himalayas but it belongs to the longest range. To sum up, Best Patagonia Trekking Tours comes with Adventure, Nature, Peace, and Thrill.