Nirmal Purja is also known as Nims Dai. He had an incredible wish to climb 14 of Earth's eight-thousanders in the least time. Nims Dai K2 Record showcases the climbing of all the 14 mountains in 6 months 6 days time ending in K2 on 26th January 2021. How does it become successful, here is how it eventually got success.
If you slip once, you are dead. Once the cloth on your face drops, you get frozen. Moreover, The breath coming out of your mouth once reaching your eyes freezes them. Playing hide and seek with death, 10 Nepalese summitted Mount K2 on 26 January 2021 at a height of 8,611 meters. Check Out K2 Base Camp Trek 2022, which is one of the challenging Mountain Trekking.
Climbing K2 only was not a record in itself. Climbing it in the winter season is what the record is. Nirmal Purja famously called Nims Dai and his team made history climbing K2 in snow. They amazed the whole world by completing this amazing feat. It is not an easy task to master. But with shear co-operation, teamwork and belief in each other, they did the magic.
The team that made Nims Dai K2 record successful
Mingmadebit Sherpa, Mingmatenji Sherpa, Galgen Sherpa, Pemchiri Sherpa, Dabatemba Sherpa with the leadership of Nirmal Purja along with Mingmaji Sherpa, Dabatenjing Sherpa, and Kilupemba Sherpa of the other climbing team, Sona Sherpa successfully reached the K2 summit. This incredible feat inspires everyone in the world to go for what you want. With sheer hard work and patience, you can also make the whole world clap for you.
Pokhara Tourism Council congratulated the team who summited K2. The leader Nims Dai shed light on his future endeavors. Nirmal said that everyone did an equal contribution to the feat. They carried equal loads and equal risks. Everyone has their family and every family worries for its member. Above all, He added that he motivated himself to make this record at first else there would not have been any reason to be proud of. It brought out the fire in all the team members to go for the glory.
Solider or Mountaineer | What does one must sacrifice to achieve greatness?
Just like every Nepalese endures a lot to work hard to enroll in British Army. Nims also did the same for his selection. There is a popular saying " If you get to British Army, Your Life is set." Having a set life as most people say, Nims quit it. He followed his passion for climbing mountains and made it worth every sweat he dropped off.
While returning from the world's second-highest mountain after making history, one thing really struck him. 'The record of climbing without oxygen and with oxygen was made in the name of Nepal. It was a record for men.' He added,' if there was one woman, I thought all the records would be in Nepal's name. I don't regret it, but it would have been better if it had happened. ' In other words, Nims was really happy with the incredible record. Know More About 8 Highest Mountains of Nepal among 14 Eight Thousanders.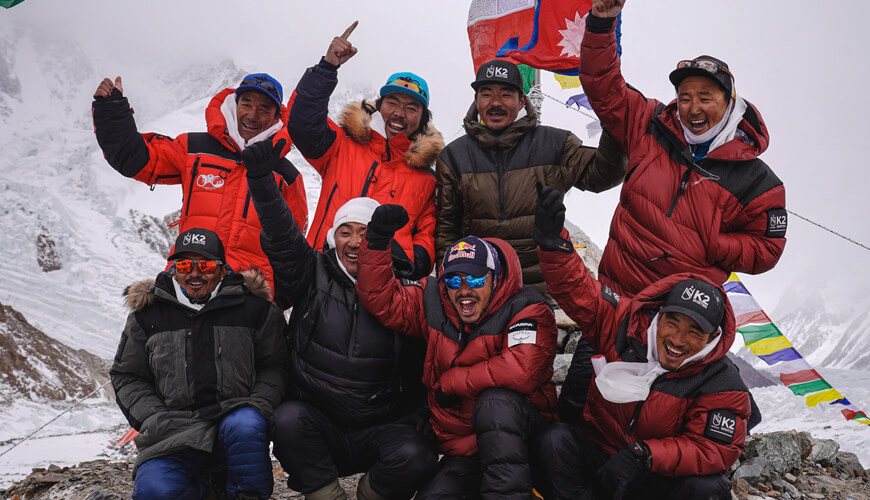 Key to Success | Nims Dai K2 Record
Nims was on full flow at the press meet. He added,' Mistake never leads you towards success. It takes blood, sweat, and tears. Above all, Discipline is what success comes with.
Just like everything comes with good and bad things. During the journey, his Spanish teammate Sergey Mingot died. On the verge of summiting without oxygen, Mingot fell off 600 meters down from Camp III. It was a really bad event that happened while they were on the verge of making history. However, they did not let his late teammate's death go down in vain. The record was for him and the whole Nepalese people.
Nims and his team conquered all of the 14 mountains over 8,000 meters. He remembered Neil Armstrong at the very moment and said," We used to see the moon from the earth. After it was known that the moon can be reached, Armstrong reached there with Apollo 11. People are trying to go to Mars too." He added," If you have that belief in yourself, anything is possible. Impossible itself says I am possible."
Future Endeavours after Nirmal Purja's K2 Record
The legendary Nirmal wants to paraglide from Dhaulagiri to Pokhara Having been born in the lap of Dhaulagiri, he wants everyone to know about Dhaulagiri. "It's not just about climbing mountains, the world is advancing. If we can land Pokhara by climbing 8,000 feet, we can show something to the world," said Nims. He wants the government to look into this and provide a proper platform so that they can promote it with a new sense of touch and energy.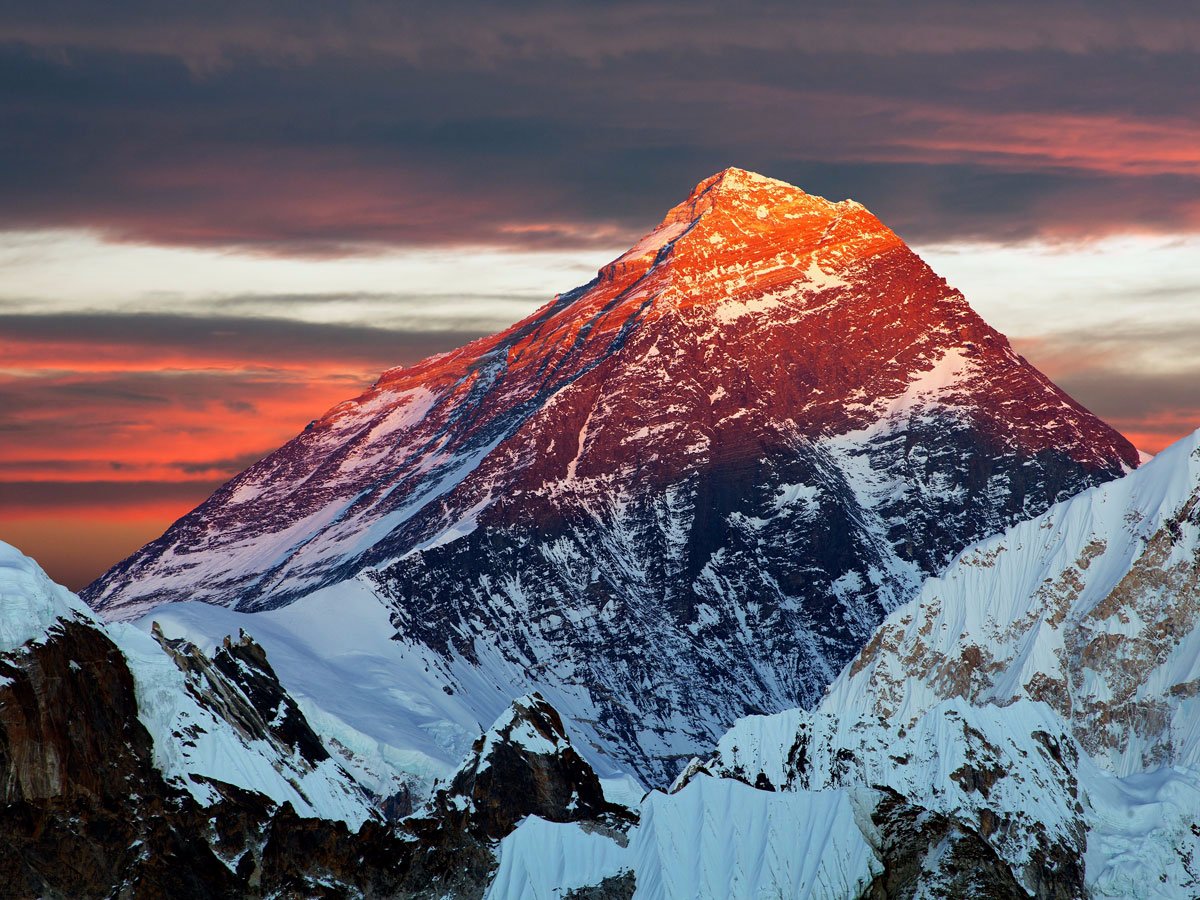 Nims Dai is one of the living legends of Nepal. He left his permanent profession as a British soldier. Many youngsters dream to be British solider. He left his high salary profession, just to complete his dream of summitting all the peaks over 8,000 meters. Nims believes that if you follow your dream there is nothing in the world that can stop you. You may have many problems on the way, but with proper teamwork and belief, nothing is impossible.
Having achieved such a glorious feat and making the record, Nims is looking forward to greater glory. Also, he wants everyone to follow his steps of doing hard work in whatever fields they pursue on. All in all, it's all about doing the best from your side and making every sweat count.