The most popular trek of the world Everest Base Camp widely represented with its acronym; EBC. Thousands of trekkers, pack the bag and flooded every year to fulfill the dream of Everest Base Camp Trek in Nepal. However, they feel guilty that they did not carry some light and important stuff in their Everest Base Camp Trek. Here, Trekking Trail Nepal comes with a blog of 10 big Everest Base Camp Trek Cost-Saving Ideas.
These are the 10 expensive things and ideas that all trekkers want to skip from buying on the Everest Base Camp trekking trail. These things are light and less valued, But you need this every day after waking up to bed. With our 10 Important Everest Base Camp Trek Cost Saving Idea, you can achieve your dream of standing in front of Mt. Everest.
If you want to do Everest Trek on a limited budget, we recommend you to follow our 10 high-value Everest Base Camp Trek Cost-Saving Ideas. Trekking Trail Nepal is talking about These 10 important Cost-Saving Ideas and Items you need to follow or pack together with gears. In short, these are day to day stuff, which are light in weight even very cheap. However, bulky in size and air transportation cost makes these things get expensive on Everest Base Camp Trek.
Pack Light, Choose Best: Important Everest Base Camp Trek Cost Saving Ideas
Maybe you are one of among millions of adventure lovers, dreaming about Everest Base Camp Trek. The high mountains, the name Everest, Sherpa people and culture, Buddhist religion, Lukla Airport, and the living vibes of Kathmandu are other aspects to attract trekkers. If so and you are planning to Everest Base Camp Trek soon,10 High Value, Light Weight Stuffs To Pack for Everest Base Camp Blog is for you. In short, you will complete Everest Base Camp Trek with less budget, even memorial and enjoyable.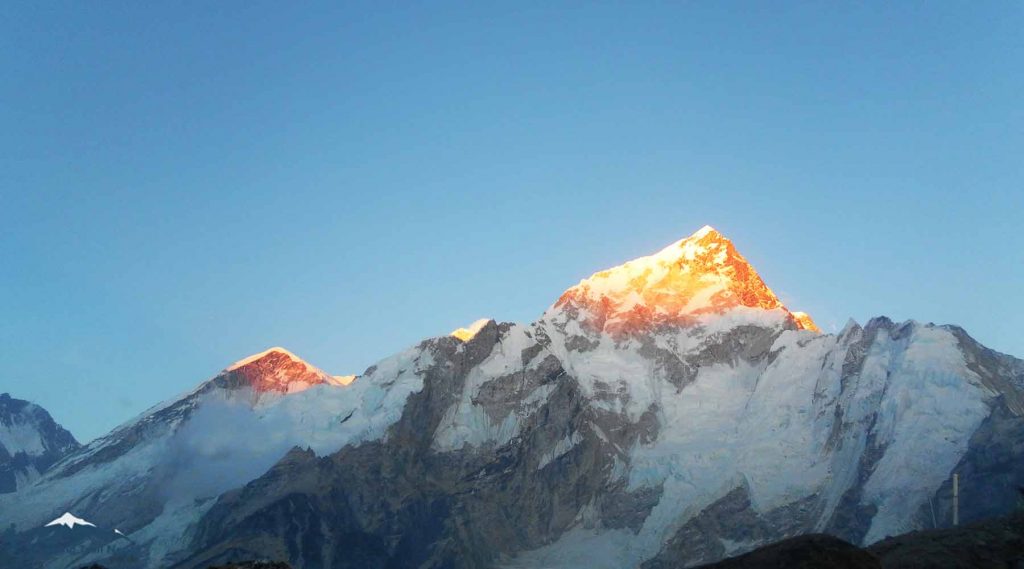 Let's check our 10 List of Everest Base Camp Trek Cost Saving Ideas
1. Use Nepalese Rupees and Exchange in Kathmandu
Although there are ATM in Lukla and Namche Bazar, it is not worth trying there, until the last options. Trekking Trail Nepal suggests you exchange your currency in Kathmandu and use Nepalese rupees for other purposes. You can exchange foreign currency in Star Hotel, Banks and Money Exchange Counter. Banks will give you higher rates than others, while the hotel rate is the lowest. But on emergencies, you can exchange your currency during the trekking of Everest Base Camp, but the rate will be much lower.
Crying Nepalese rupees by exchanging in Kathmandu will give you the higher value of your money. In short, exchange in Kathmandu and carrying local cash is one important Cost Saving idea to follow on Everest Basecamp Trek.
2. Pack Dry Fruits, Energy Bars, and Chocolates
Trekking lodge, shops, and stores offer verities of nuts and chocolates along with the trekking trail. But the price of these high energy bars and light snacks increase up to 3 times. So, packing enough dry fruits, energy bars, chocolate, and snacks for Everest Base Camp Trek will help on saving. Please packs enough walnuts, cashew, almond, dry fruits, sugar candy, protein bars as your taste. You will feel and understands its value and importance later on the way up.
You need these energy bars and dry fruits while going towards Everest Base Camp while coming down not much. Packing these kinds of stuff will not only help you on saving side but also refill your energy level. Above all buying energy snacks in Kathmandu is one important Cost Saving Idea to pack for Everest Base Camp Trek.
Dry fruits, protein bars, chocolates, and energy foods help to boost your energy and stamina to hike further. In conclusion, dry fruits and energy bars play the secret roles to achieve Everest Base Camp Trek. Similarly, it is one of the cost-saving ideas.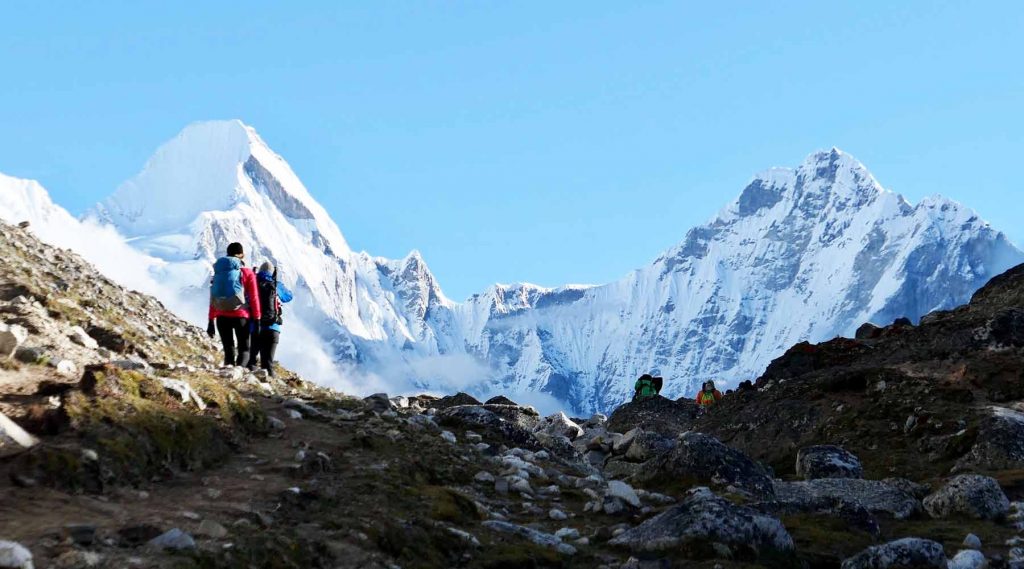 3. Carry Water Bottle with Purification System and Save Money
Water is the backbone of every adventure activity. No matters you are doing Hiking or Biking, you need water to supply the energy and oxygen to all body parts and organs.
Although Nepal is one biggest sources of drinkable water, it does not come at a cheap price. Drinking water is one most expensive things you need to buy on Everest Base Camp Trek. Each liter of drinking bottled water costs you between 90 to 350 Rupees, depends on altitude. Furthermore, you must drink at least 3 liters of water each day during the Everest Trekking. It is not possible to pack water with your luggage. However, carrying a water bottle and purification system is another Everest Base Camp Trek Cost Saving Ideas. No doubt you can save lots of money by following these tricks.
Water purification tablets, chlorine drops, SteriPen, filtration systems are popular means to get pure drinking water. As you, convenience, budget, and experience you can choose any from these, but does not forget to carry a good quality bottle. Carry a water bottle with purification system one important Everest Base Camp Trek Cost Saving Ideas. No limits to the Everest, these tricks apply to all trekking in Nepal.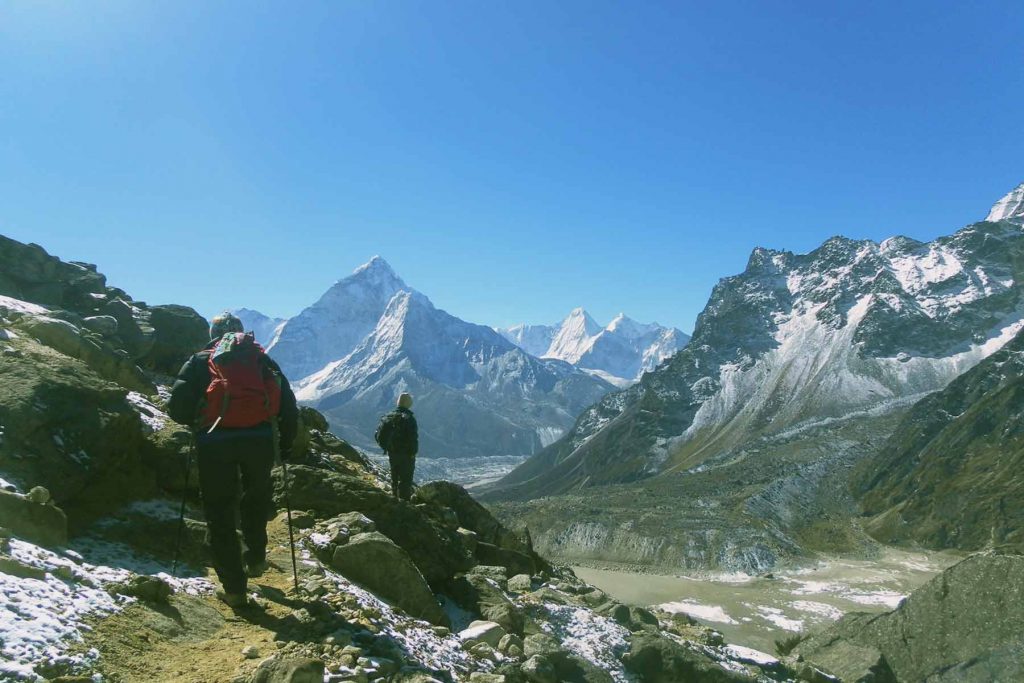 4. Pack Hand Sanitizers, Wet wipes Toilet and Tissue Paper
Trekking Trail to Everest Base Camp is one of the popular and rough adventures of the planet. Hundreds of trekkers, porters, donkeys, Jhakpies, and Yaks pass every day on the same trekking trail with the possibility of touching and actions. Similarly, you need to clean your hands for all drinks, lunch, dinner, and breakfast.
On the other hand, running water is not available everywhere your need to use soap and water. Meanwhile, you need to use hand sanitizers, toilet, and tissue paper. Also, wet wipes will replace morning face wash and body wash. Likewise, it will save you from the cold or expensive shower. Carrying sanitizers, wet wipes, toilet, and tissue paper is another trick helping on saving Cost and Money during Everest Base Camp Trek.
5. Carry Meat Jerks and High Protein Snacks: A Ideas Help To Refill Energy
Breakfast, Lunch, and Dinner are not enough to refill the energy level for your body for a big adventure like Everest Base Camp Trek. The quality of high protein contains food like meat is in the best quality after Namche Bazar, we request to stop eating meat. This is just a suggestion for the best Everest Base Camp Trek. You can enjoy it if your digestive system is strong enough at high altitudes.
So to fulfill your need for higher protein as well as minerals, it's better to pack some meaty snacks. You can Carry Meat Jerks, dry meat, fish or tuna snacks, and other High Protein Snacks and bars. These snacks surely boost your energy sources and stamina to reach Everest Base Camp in the simple effort. This idea not only for cost saving but helps to refill your energy level for Everest Base Camp Trek.
NOTE: Why Not To Eat Meat After Namche Bazar
All the meat supply for Everest Base Camp Trek is from, either from Kathmandu or Salleri (Lower Khumbu). The freshest meat you will eat is in Lukla with is 5-6 hours fresh. And time and days added to it when it further moves towards Everest Base Camp Trek. It is not only about time, quality, and freshness of meat. It is more about how many transits it get through and transferring it without proper quality control.
You May Ask, Why There is no Fresh Mean in Namche? Sherpa people do not kill animals to meet. Killing animals for meat and commercial purpose is prohibited after Namche Bazar. Carrying dry meat, protein snacks, etc to Everest Base Camp Trek helps you to enjoy quality meat. Similarly, you save lots of money to buying an unhygienic mead dish during Everest Base Camp Trek.
6. Pack Guidebooks, Maps and SIM Card from Kathmandu
You need map anyhow for Everest Base Camp Trek, whether you are doing solo, with friends, or with trekking guide. Carrying good quality Everest Map or Guidebook will help you with important references. Maps and guidebooks help in altitude graphs, attractions, support for emergencies more than trekking trails and routes.
With an increasing range of cellular networks throughout the Everest Base Camp trekking trail, SIM Card is an optional interest. Although reception is not reliable and accessible all parts, social media craze force to buy a SIM card. Make sure that, you buy a sim card in Kathmandu, by which you can get in real value with many exciting offers.
The price goes higher as you reach higher altitudes. So it is better to pack Guidebooks, Maps, and SIM Card from Kathmandu then from Lukla and Namche. Sim card is the best guidebook, map, GPS for Everest View Trek since it works perfectly in the whole route. Buying a guidebook, Map, or Sim card in Kathmandu for Everest Base Camp Trek is another Cost Saving Ideas.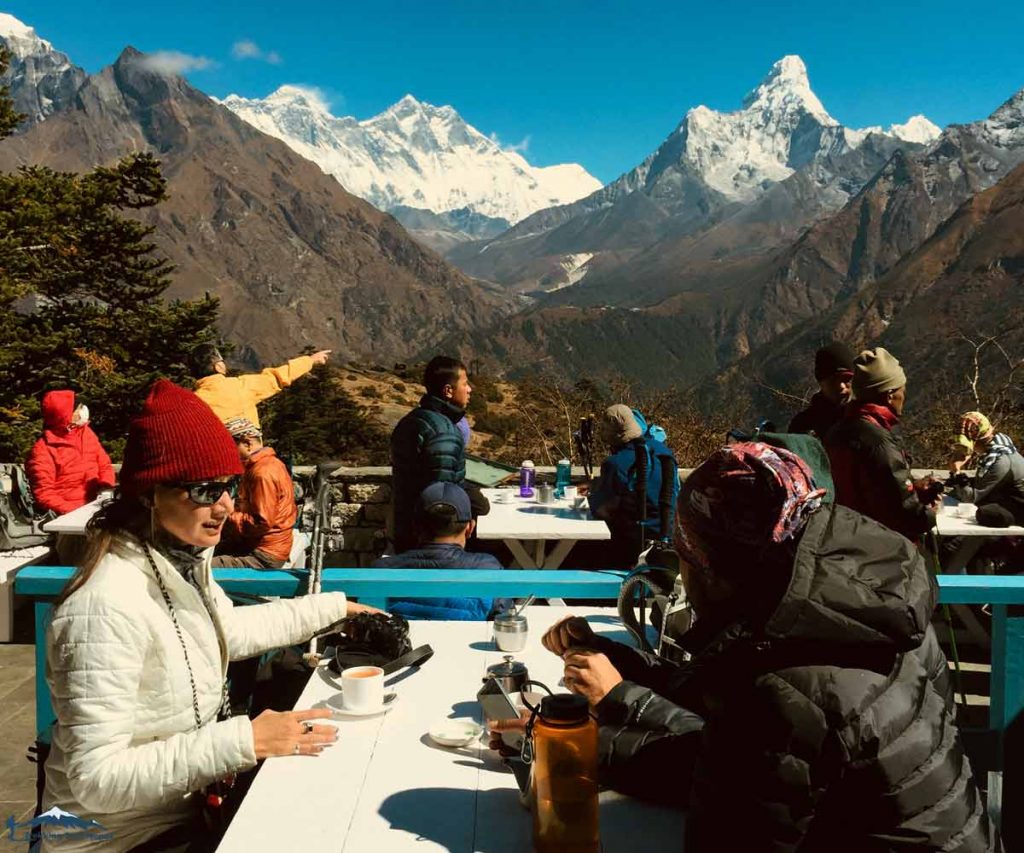 7. Pack Small Solar Charger and Keep Batteries Warm
After Pangboche there is no electricity supply on Everest Base Camp Trek. All the lighting and charging facilities depend on solar energy. Even after Namche Bazar, you have to pay for electricity used for your electrics and electronics gadgets. The price of electricity charging also goes up as you gain elevation during Everest Trekking. Also, the price is based on per hour per device which makes it more expensive too.
Carrying a small solar charge and keeping the batteries and devices warm is the best tip to the same cost on this. As the cold rise, the batteries drain faster and you have to pay for expensive charging facilities. If you keep close your devices and gadgets loser to the body, you will save power along with money.
Trekking Trail Nepal suggests pack solar charger and power bank to save cost in Everest Base Camp Trek.
8. Hire Porter and Guide in Kathmandu or Lukla
If you are planning to hire trekking Porter and Guide for Everest Trekking you must do in Kathmandu or Lukla. If you are thinking of trek for 2-3 days on your own and then only go for a guide or porter this comes expensive for you. All this happens all porters live and ends their job in Lukla. Similarly, guides in Kathmandu. There is less probability to find a good guide or porter after Lukla, but it comes with extra charges.
IN Short, Hiring guides and porter in Kathmandu or Lukla helps to save Money in Everest Base Camp Trek.
9. Book Everest Base Camp Trek Early: A Big Cost-Saving Idea
Himalayan weather is unpredictable, which creates the flight cancellation and delay. With no road links between Kathmandu to Lukla, only Heli Copter is another alternative. Due to foggy and windy Lukla airport, late flights often get canceled. Which leaves only one option to pay extra money for Heli Flight to and from Lukla.
The best way to prevent this case is to book a flight between Kathmandu to Lukla earlier as possible for a solo trek. However, if you are planning to book Everest Base Camp with a company, please make sure that you got an early flight to and from Lukla. In short Booking Everest Base, Camp Trek early with good trekking company in Nepal helps to skip this problem. Above all make sure your company book first or second flight for you, which ultimately makes Best Experience Everest Trekking.
10. Buying or Hiring Trekking Gears in Kathmandu
If you are not a regular trekking enthusiast, Hiring trekking gears in Kathmandu is beneficial. Most of the trekking gear shops offer hiring services along with the new one. Additionally, they buy and sell second-hand trekking gear, which helps you to complete Everest Base Camp Trek in the budget.
If you do real adventure once in a few years, buying Nepalese Second Copy gears is best for you. The new trekking gears are cheap to buy. Likewise, you can sell it later in by which you will get some cash-back later. Buying and Hiring Trekking Gears in Kathmandu is the best tips to do Everest Base Camp Trek in the budget.
Everest Base Camp Trek Cost Saving Ideas In Conclusion
Everest Base Camp Trek is one of the biggest dreams living in the mind of adventure trekking around the globe. With our 10 important Cost-Saving Ideas and Items pack helps you to reach Everest Base Camp in a limited budget. We know the greatest adventure like this never related to the money. But best Nepal trekking and adventure in the Mountains is the result of experience, good planning with ground knowledge with true Information. Check our best 10 important Cost Saving Ideas and items to Pack For Everest Base Camp Trek and experience the Mountain Nature, Culture, and Adventure. In short Everest Base Camp Trek Cost Saving Ideas not only help to save but fulfill the dream adventure of your in limited budget.